A few months ago, we met "Mr. Canal+" to discuss his creative years and listen to his anecdotes.
Every day, millions of french people see his work, which have an exceptional audience. And for good reason: Robial has designed - among other things - the visual identities and the packaging of Canal+ and M6. Deciphering, in plain language, a long career in graphic design. This article is part of our series of articles on the great names in graphic design.
Santa Robial
What's the common point between Canal+, Glamour and PSG?
If you think'women with big breasts' you're not there at all.
The common point is Robial, Étienne Robial. This jovial man with the physique of Santa Claus who counts in hippos (we will explain below) is the graphic designer / letter painter / artistic director at the origin of a multitude of logos having built the french graphic and audiovisual landscape. You can say thank you.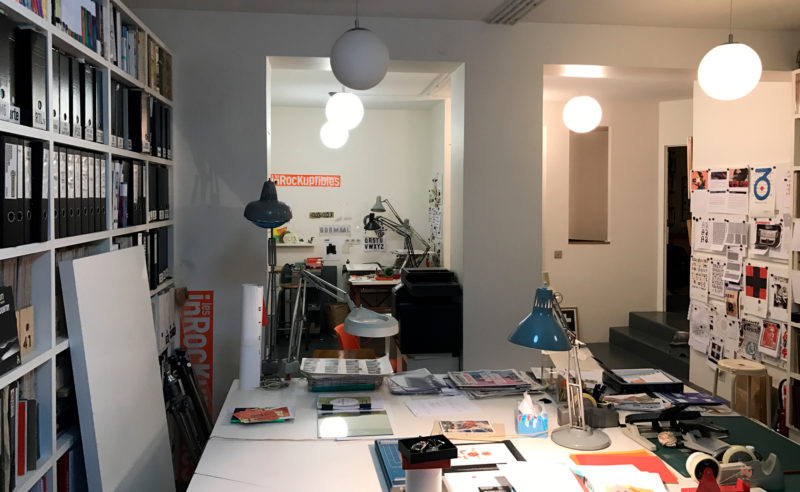 A few images from his office... a brilliant capernaum filled with books, images, archives, sketches and multicoloured pencils...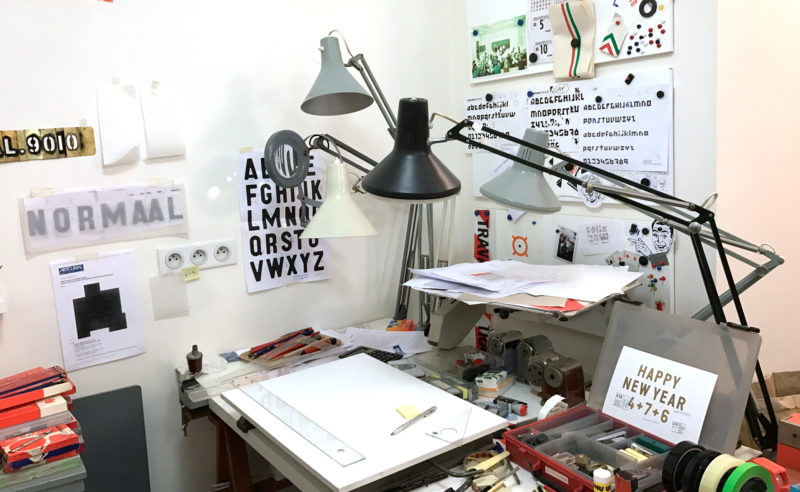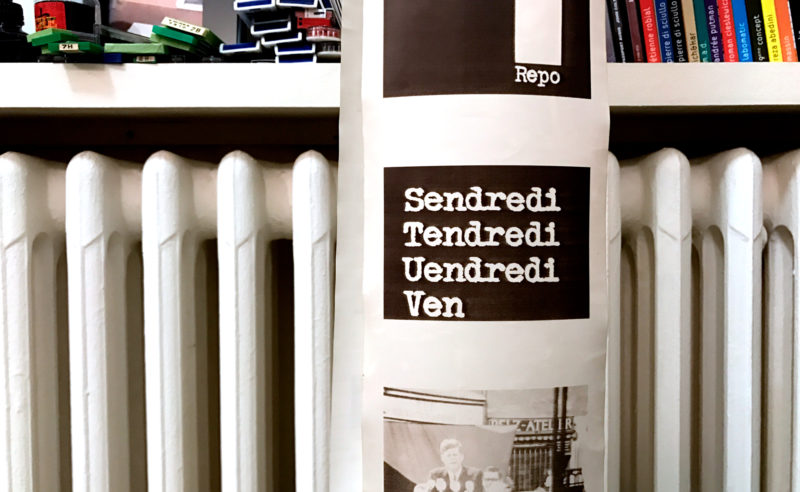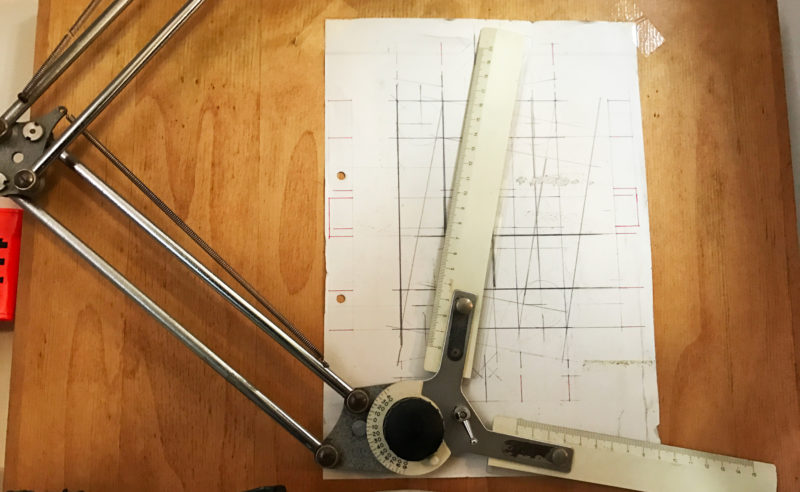 Opening credits
Étienne Étienne Étienne, was not born in Saint-Étienne, but in Rouen the 25th second of November 20, 1945. Between 1945 and 1962... we skip.
1962. He graduated from the Beaux-Arts de Rouen and then went to study in Switzerland at the Arts et Métiers in Vevey. Already at the time he had a passion for graphic systems. His thesis will be devoted to dominoes. How to fit white circles into black squares!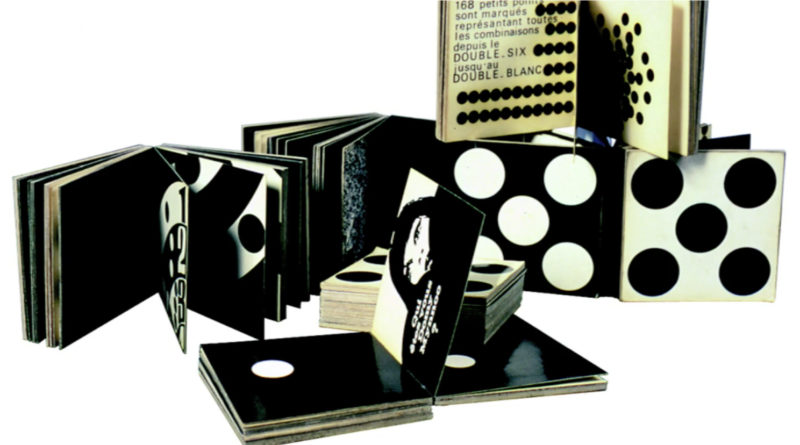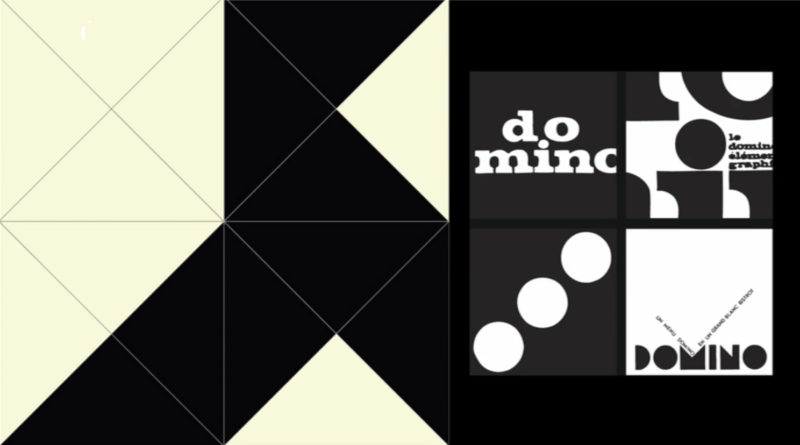 He started in 1970 as a DA for Barclay and Filipacchi Editions. He will take care of many zero issues of magazines, like "Mademoiselle âge tendre"... but very quickly he realizes that he has entered the system, and that he begins to repeat his "recipes".
In 1972 he co-founded Futuropolis with Florence Cestac, a publishing house of comics and picture books. Initially, they buy a bookstore specializing in comics.  It is named Futuropolis in homage to the science fiction comic strip created by Pellos. This bookshop allows them to finance their publications. One thing leading to another, they started publishing Tardi, Mœbius and many authors who would become giants.
He doesn't like the term "BD" (short for "comic strip" in French)... for him you have to say "Bande-dessinée" ("comic strip")... "BD" is like fast food... and he publishes gastronomy!
For the record, when their first comic strips are put on the shelves in other bookstores, usually in 1 or 2 copies to test, they will send friends to buy these copies, in order to convince booksellers to order even more copies the following times...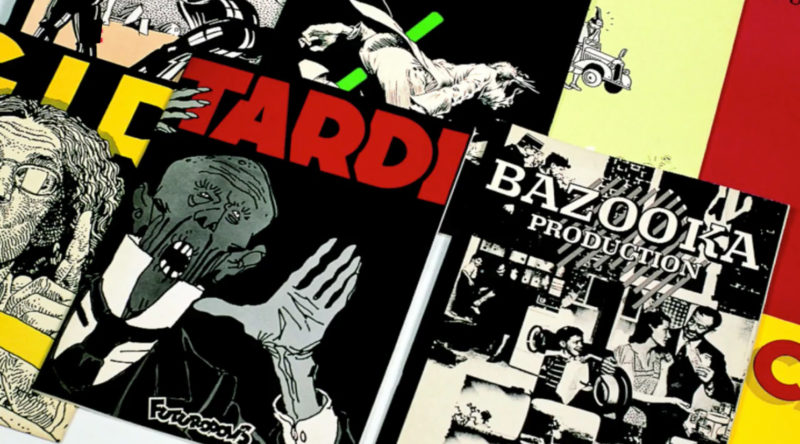 10 years after Futuropolis, he founded the ON/OFF studio and developed evolutive identities for numerous brands.
In French, we owe him the concept of "dressing" ("habillage"), a word he coined; "The "dressing" is not just a story of aesthetics and graphic charter, but of identity: when one's on air, one must know exactly where one is. (...) Dressing, basically, is signage. The aim is, once again, above all to identify and inform about a programme rather than to "look pretty". And as he likes to repeat, not to do anything anecdotal.