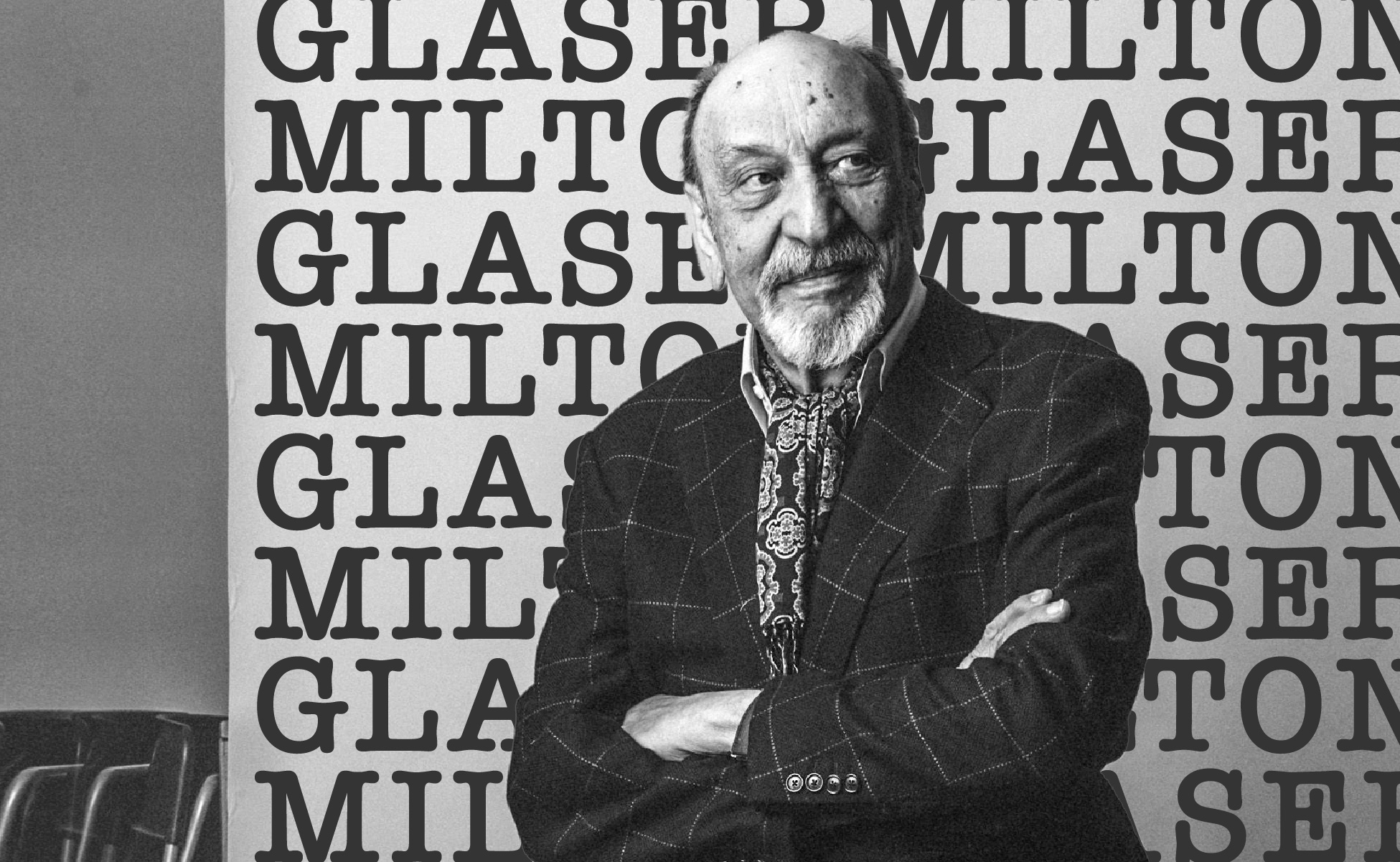 Born June 26, 1929 in New York City, Milton Glaser died on June 26, 2020, on his 91st birthday. The dial of his life closes its stopwatch with this ultimate roguish trick. In the meantime, he will have given the 70s and 80s a happy and colourful face and New York a reason to be loved. His work reflects the Bronx where he was born : vibrant and colourful.
Among his most famous creations, true icons of design, are the logo "I ❤️ NY" and the cover of Bob Dylan's best-of featuring the singer's profile with psychedelic hair. Let's take a look at the story of a very, very big name in American design.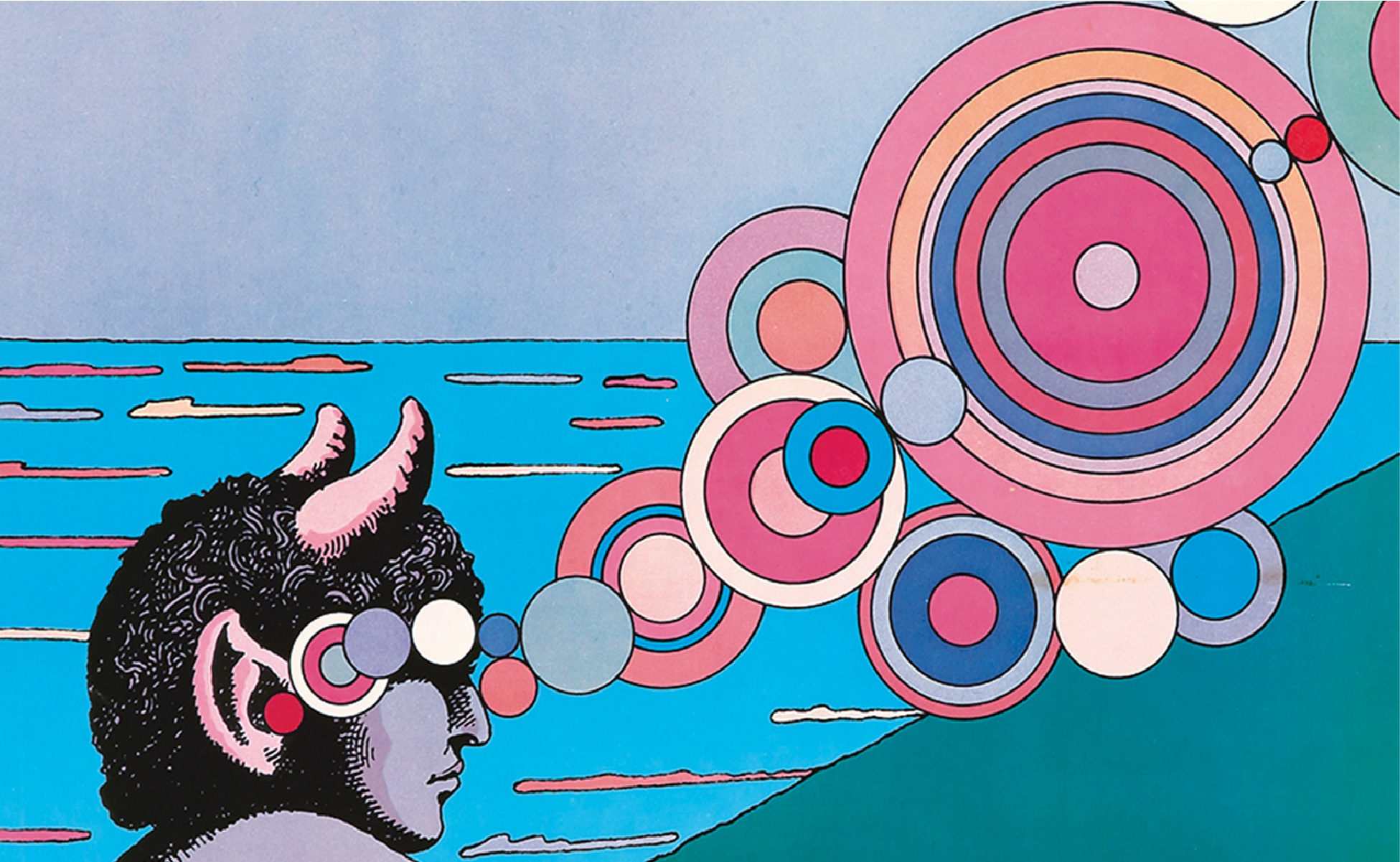 The Pushpin studio
In 1950, even before graduating from the Cooper Union Art School in New York, Milton Glaser, with Reynold Ruffins, Seymour Chwast and Edward Sorel, founded their first studio. They were barely 20 years old. In fact, the name of their first adventure was "Design Plus", but soon went bankrupt. From this failure, the small group bounced back in 1954 with the "Pushpin Studios", having a state of mind filled with an overflowing curiosity, an eclectic visual culture, and an infallible irreverence. All-rounder, trinket hunter, painting lover, Milton Glaser had a fondness for the decorative art of William Morris, the Surrealists, Monet, Picasso and the Polish graphic school.
"Picasso showed me that you can change your style anytime, because style is only a tool, not an end".
At Pushpin studio, as throughout his life, eclecticism was a religion for Milton. It's even a provocation towards the Swiss graphic school, whose style was taking off internationally in the early 60s. Swiss modernism was looking for universalism. Milton's American post-modernism was looking for singularity. His entire work is confusing, crazy, risky, sublime, uneven, and deeply sincere.
To promote their work, the studio began printing a small magazine called Pushpin Almanack, which they distributed to all the advertising agencies in the area. It was a small collection of their creative know-how that they left as a business card.
However, although they approached the advertising agencies, at that time they did not have a very strong sense of commercial orders. They even handled such orders carelessly. At the time, you could hear them say, "The difference between art and commerce is simple. Art is when it's good work. Commerce is when it is bad work". The tone was set. The revolution of 1968 was being prepared.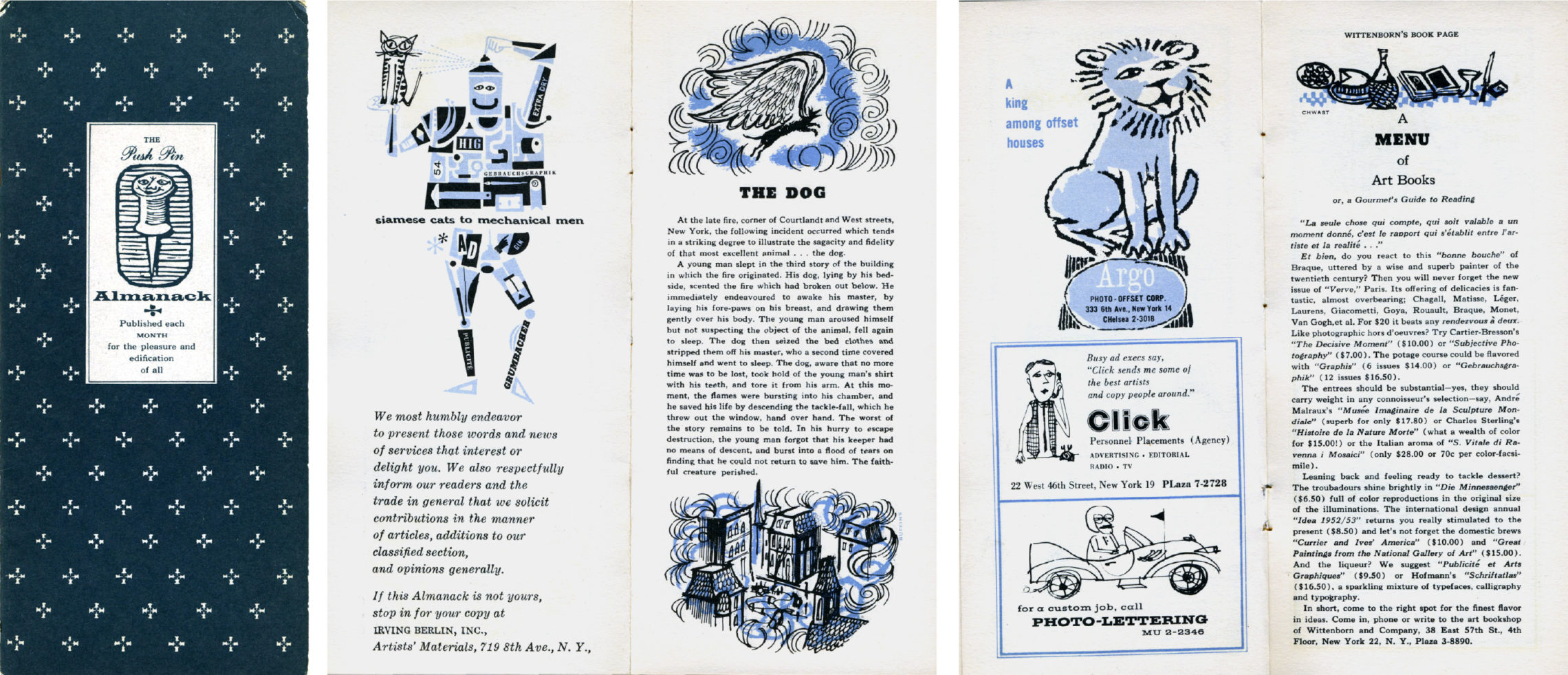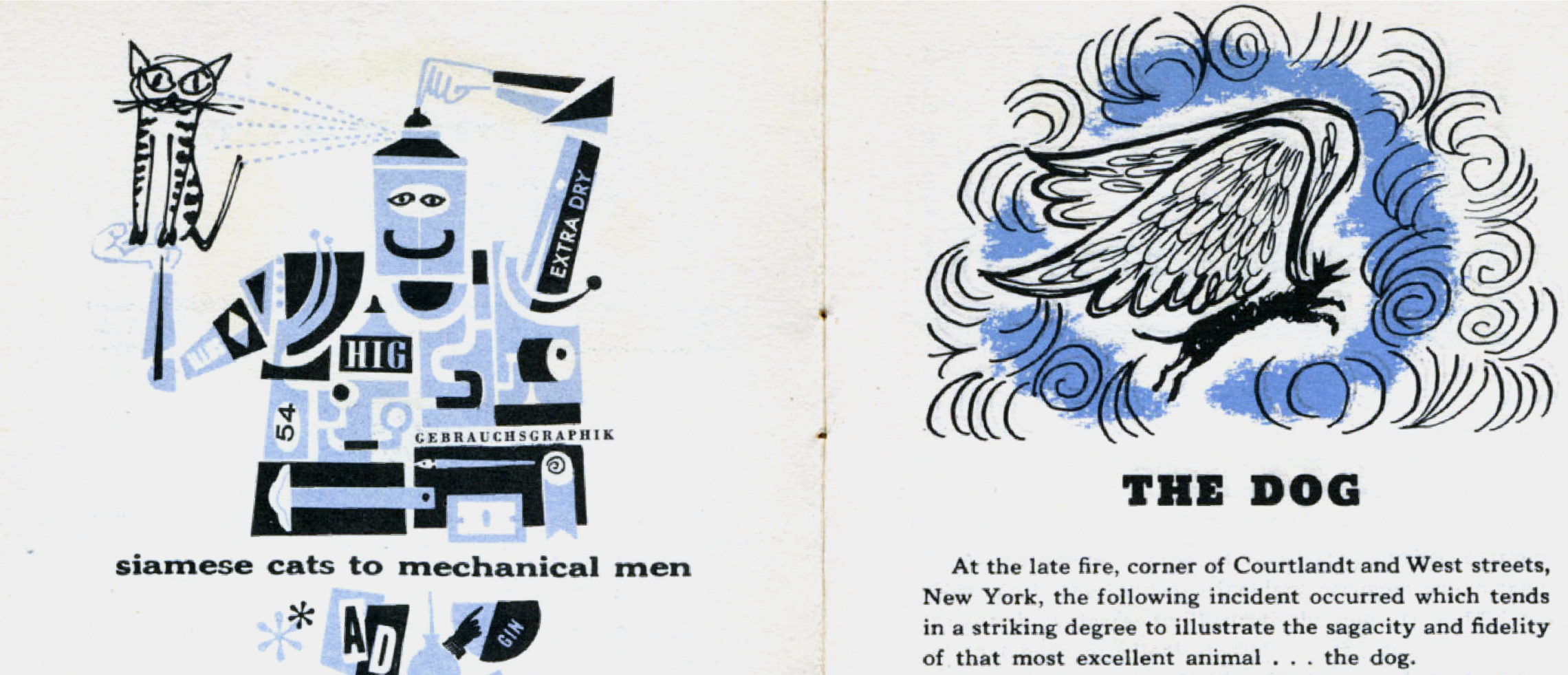 Pushpin Almancks quickly became a more ambitious publication, Pushpin Monthly Graphic. Self publishing well ahead of our time. Soon their colourful baroque style, made of deliberate influences, is being copied. The Beatles' Yellow Submarine video clip, designed by Heinz Edelmann, is a direct follow-up of their work.
But Milton Glaser himself is a great popular culture copycat. His work includes regular borrowings, traced images and reworked paintings. At the time, their only pleasure was to work like a bunch of friends, without hierarchy, without constraints on creativity. They talked about art, politics, philosophy and music. It was the "Bronx" in the studio.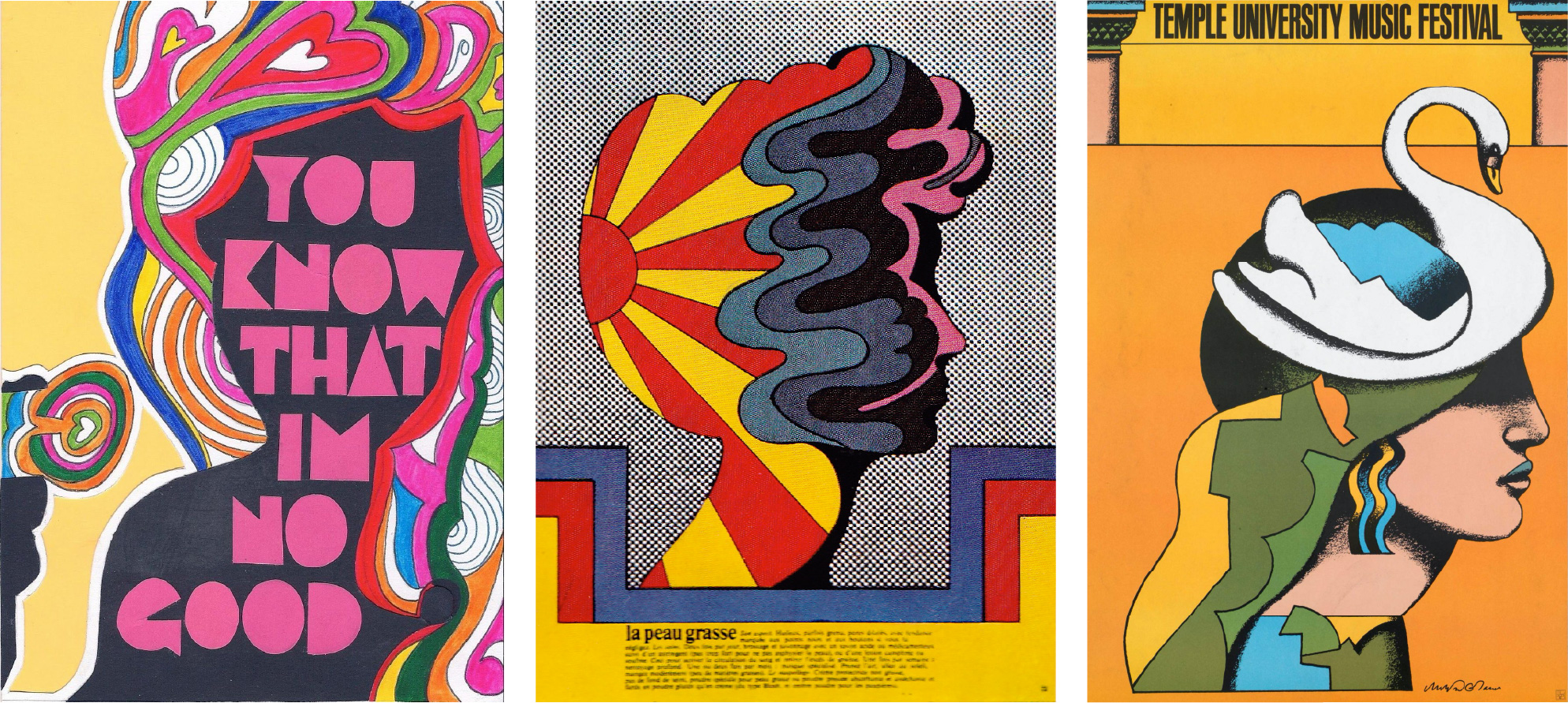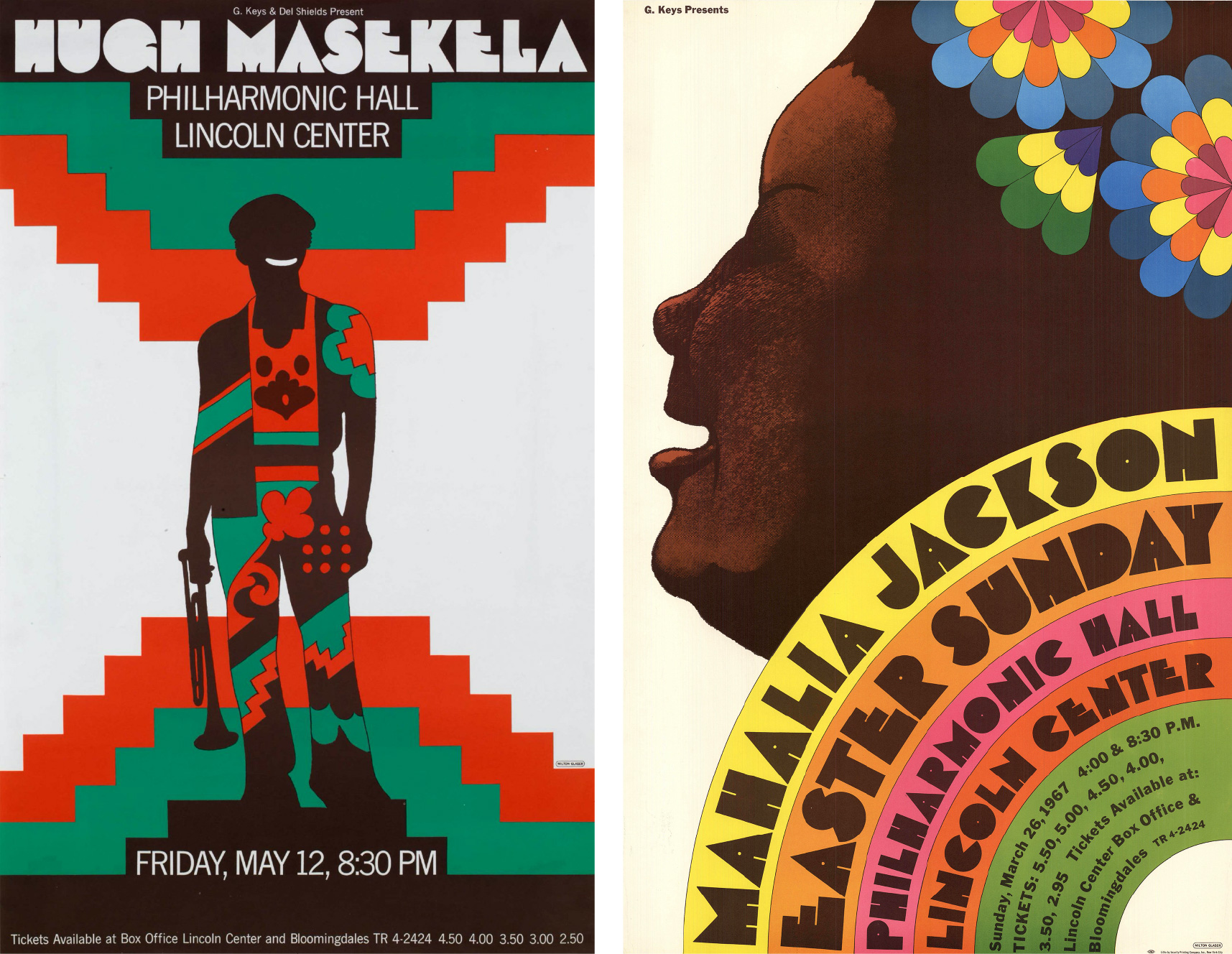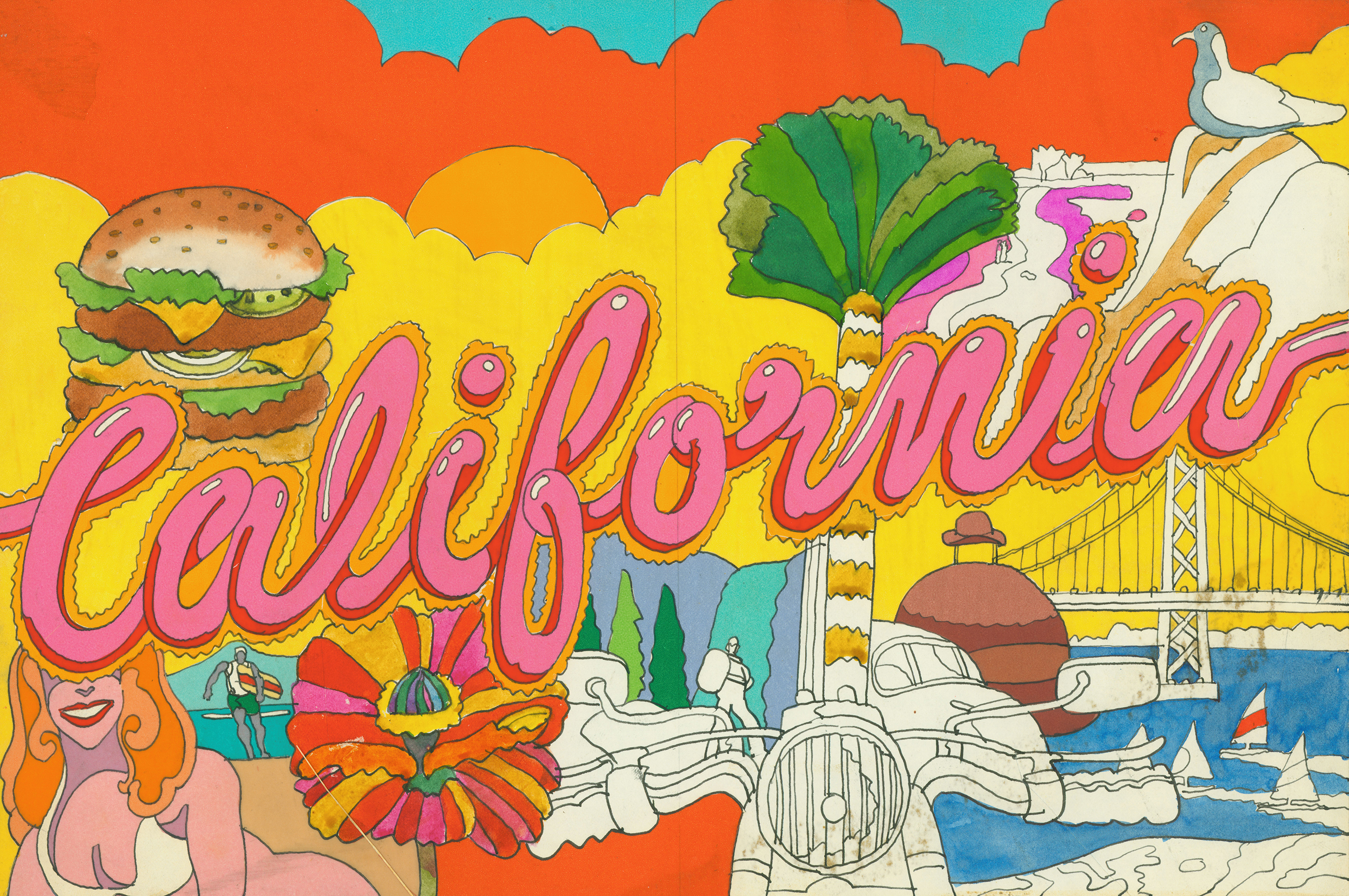 For 20 years, they hosted about 20 employees, and probably hundreds of students. The adventure seemed made to last, yet the two pillars Milton Glaser and Seymour Chwast were radically opposed in nature. Milton undertook, proposed, advanced. Chwast resisted and refused. Milton was thinking big. He was the optimistic one. He was interested in creating conditions that would generate pleasure.
In the 70s, the duo is out of breath. Though they're in the process of becoming an institution. A retrospective is dedicated to them at the Musée des Arts Décoratifs in Paris, and then many others around the world. It's time to stop. "We were just a media product, I couldn't stand it". The end of this golden age will be signed in 1974, with the discreet departure of Milton. He then created his studio Milton Glaser Inc.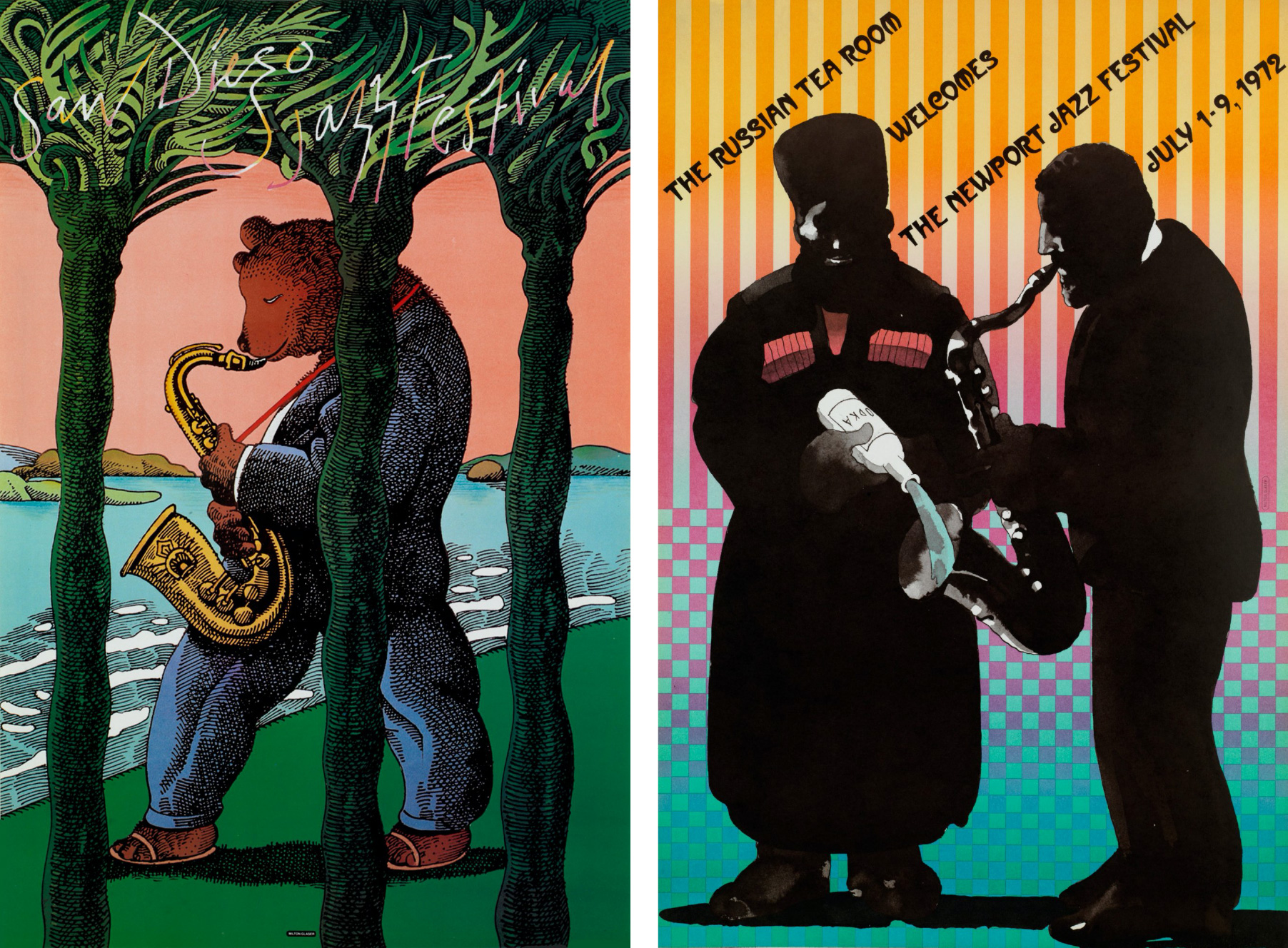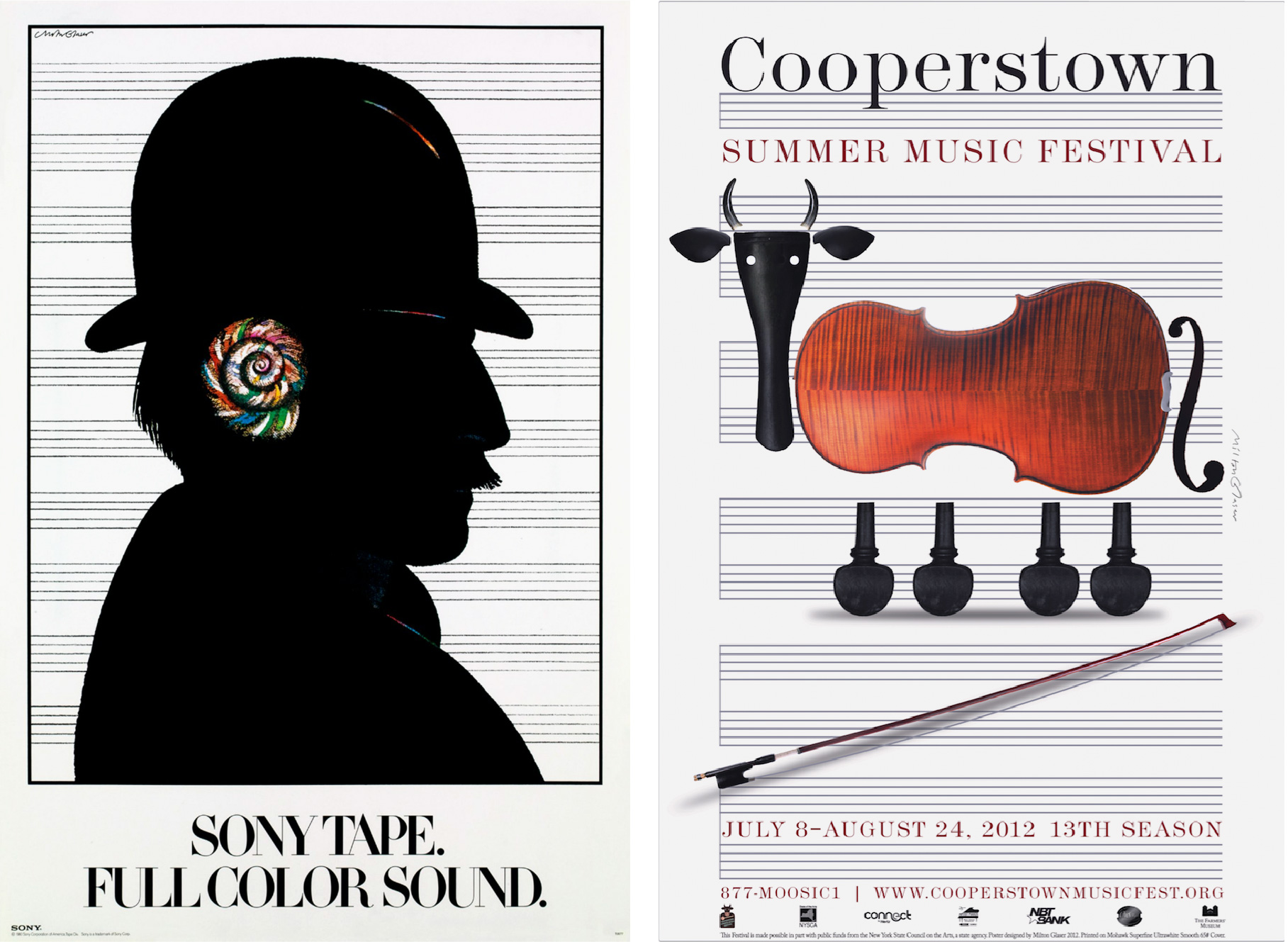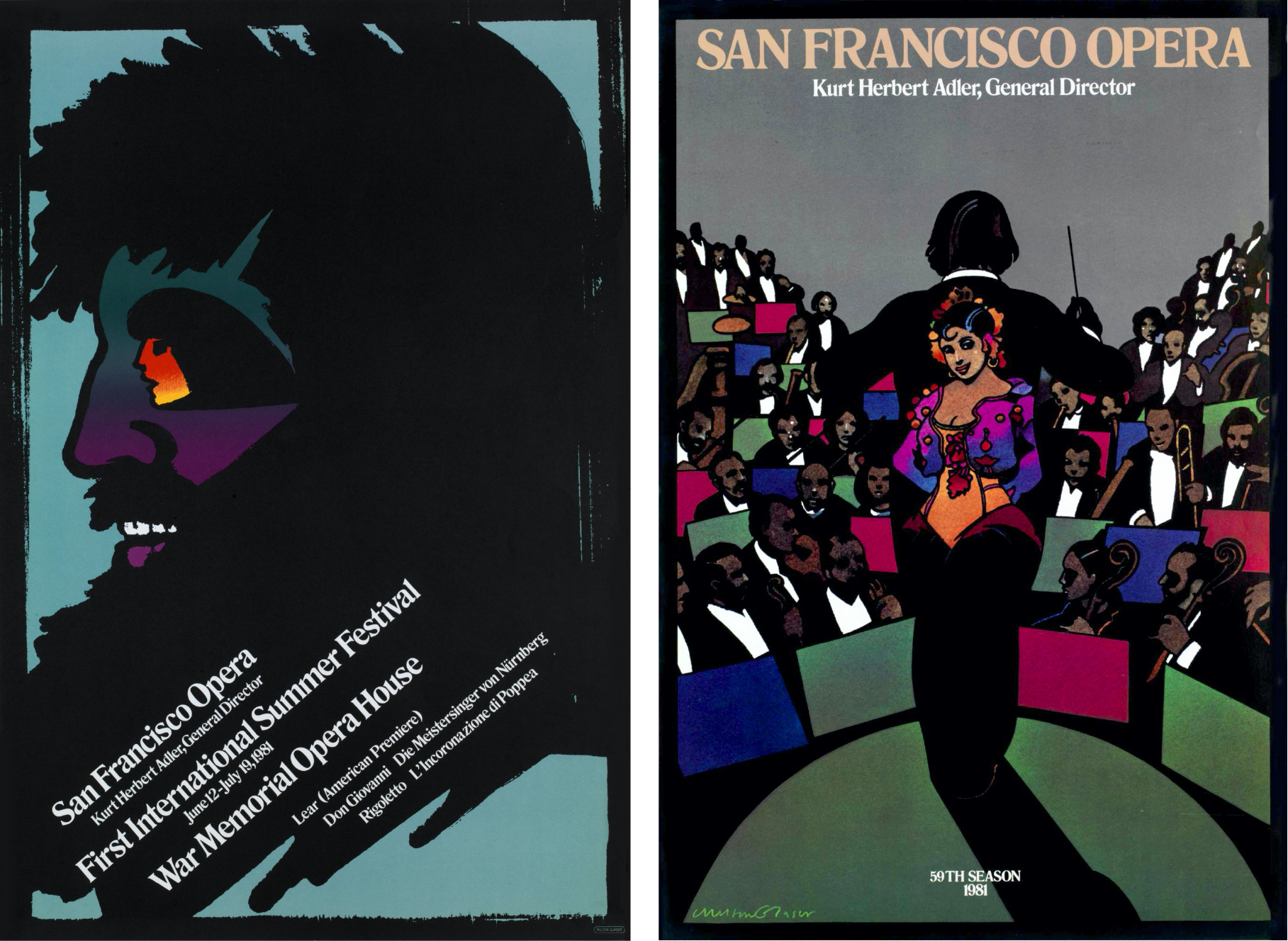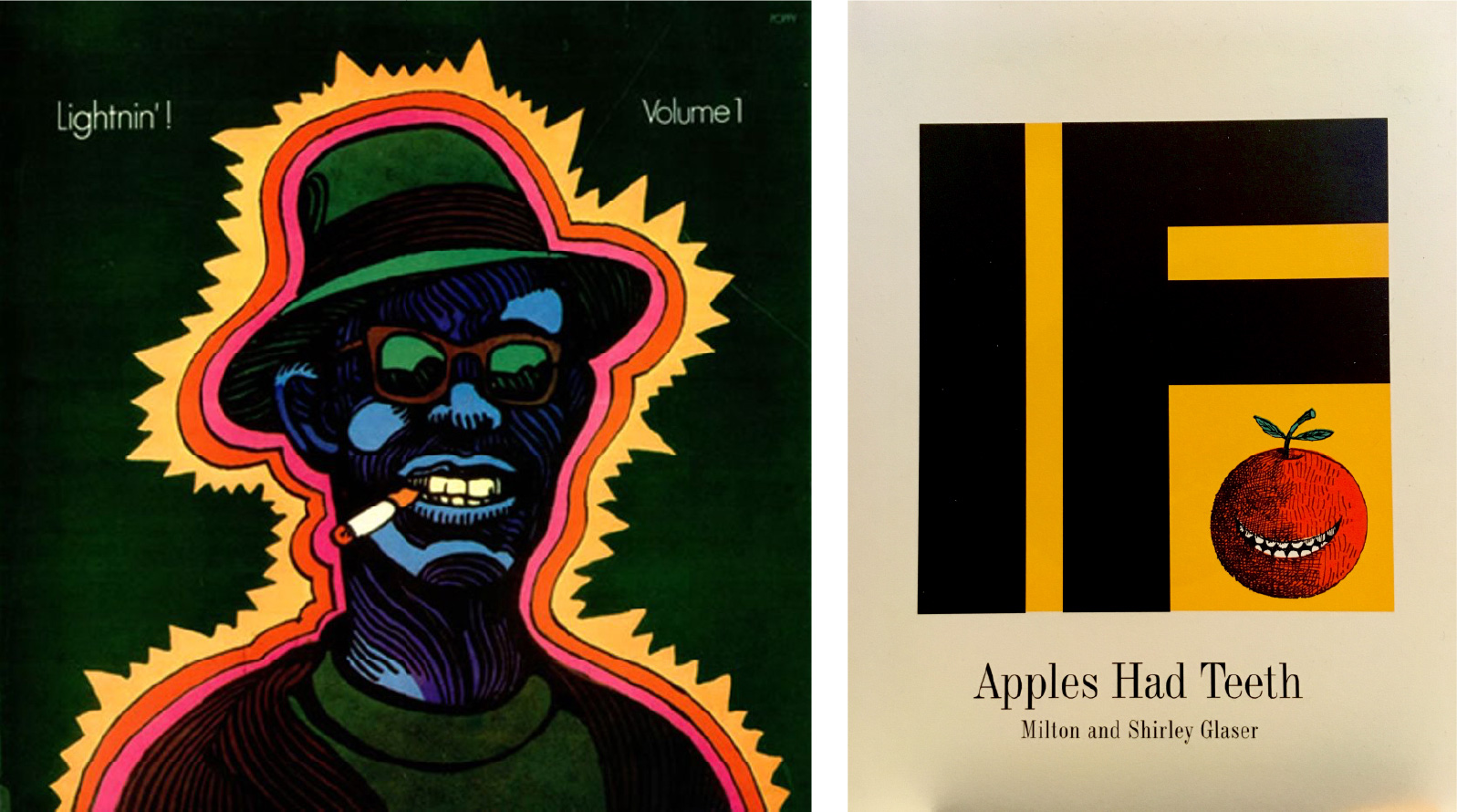 The Milton Glaser Inc.
From 1974 onwards, Milton Glaser's work opened up to a wide range of disciplines. He abandoned independent projects for a while, and used his fame to carry out major visual identity projects, as well as architecture, signage, publishing, etc. The promotional identity for the city of New York will be his most publicized work. But he also designed interiors for a whole host of clients (hotels, shopping malls, restaurants...). For example, he will be in charge of the entire graphic and interior design program for the restaurants of the World Trade Center, with 3D typography furniture.