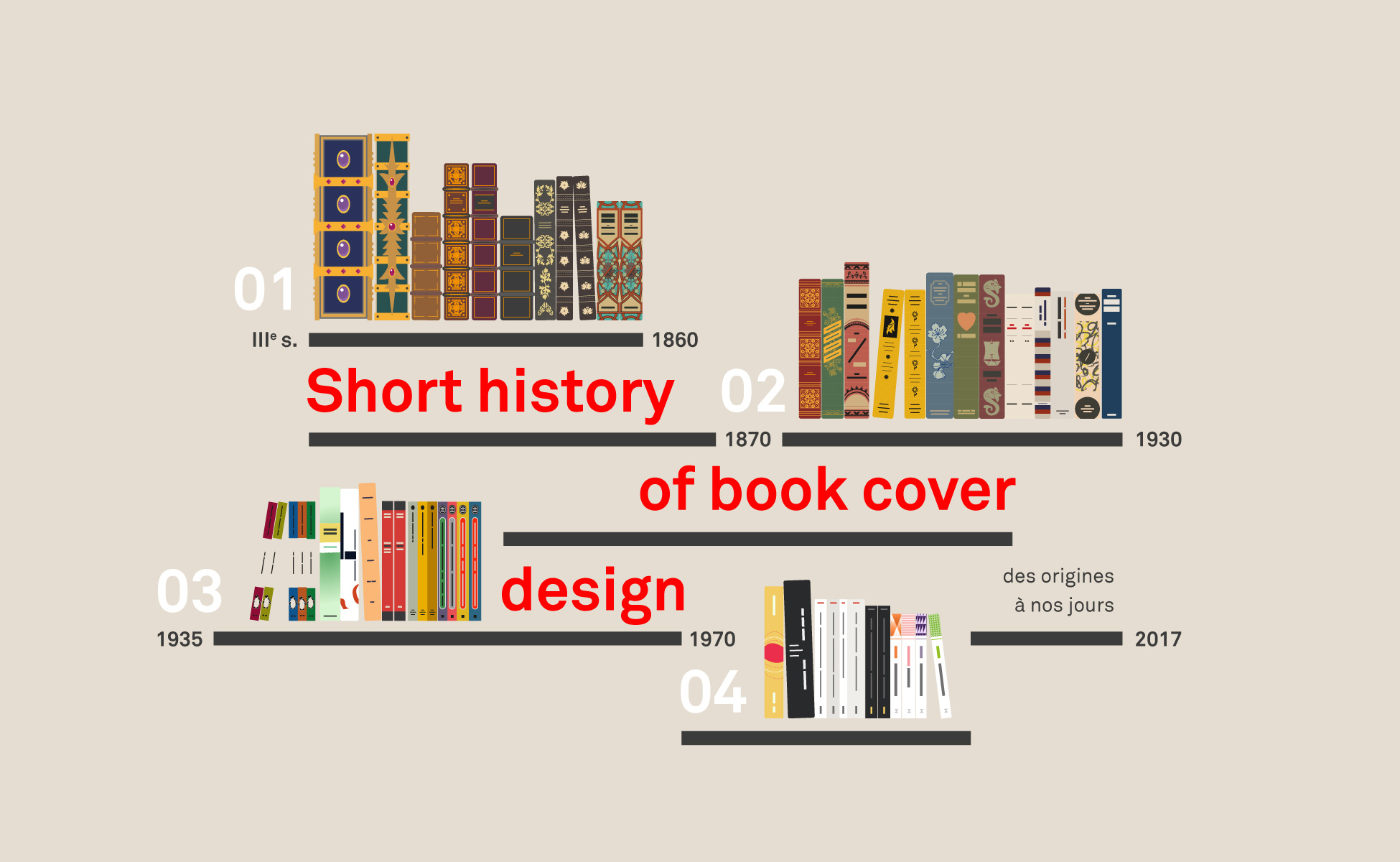 Panorama of book covers through the ages!
Here is a new series of articles dedicated to the history of book cover design.
In Molière's language we like to say that "the habit does not make the monk", but the Shakespearian equivalent will be "don't judge a book by its cover". Yet we all know how important "first impressions" are. Hence the importance of the "cover" in the desire to read this or that book. Today, the cover is a real marketing object and plays the role of packaging for literature. However, the history of this modest rectangle of paper is rich in lessons, moving from the conservation function of the first manuscripts to the object of great consumption, it animated generations of graphic designer.
So here is the first article in our series scanning the graphic evolution of book covers to the present day, through its most striking revolutions.
Chatper 1: 3rd century to 1860
"From Codex to colour printing"
Chapter 2: 1860 to 1935
"From printed fabric to colour jacket"
Chapter 3: 1935 to 1970
"From paperback to abstraction"
Chapter 4: from 1960 to the present day
"French paperback, contemporary graphic design and covers"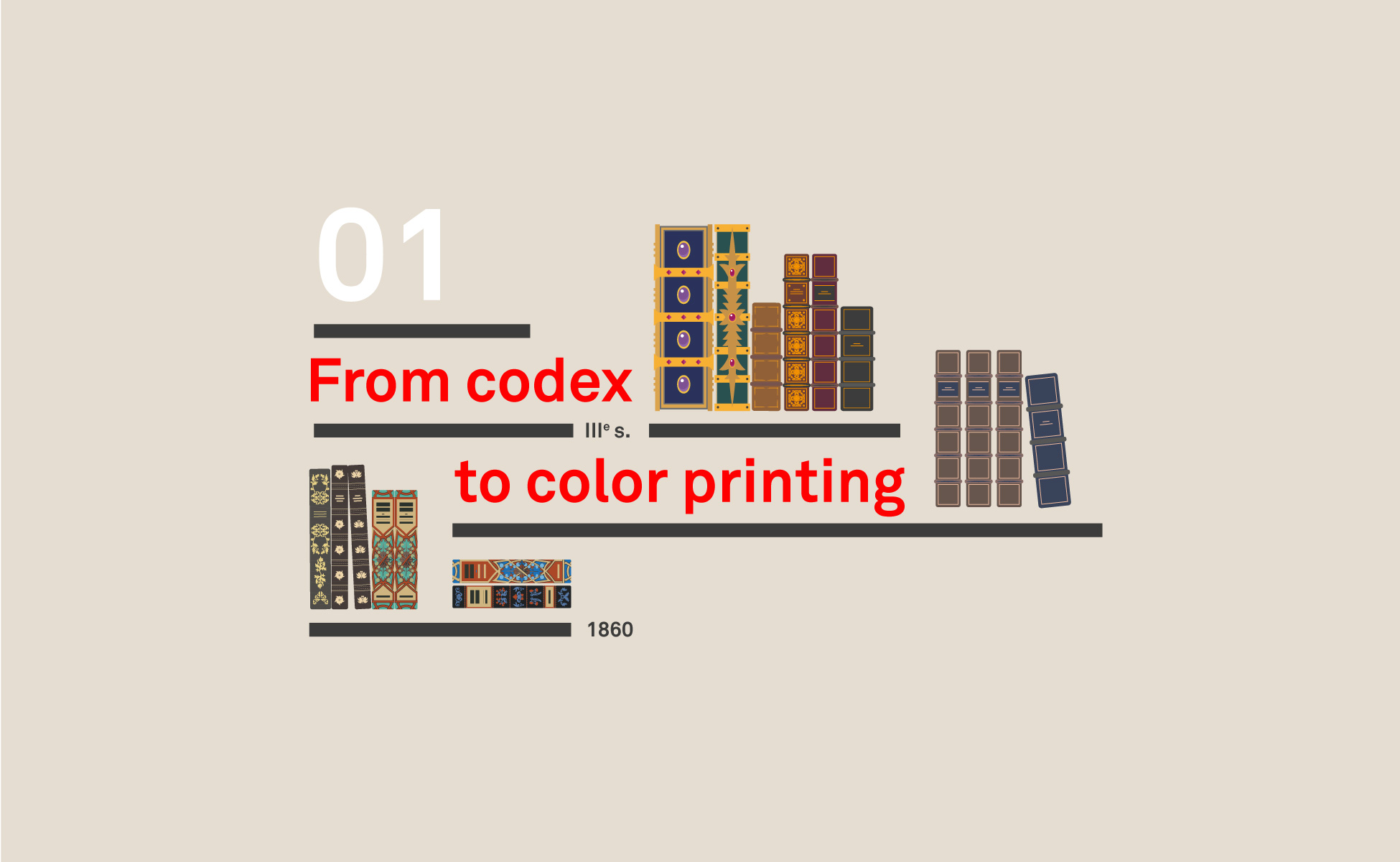 Chapter 1: 3rd century to 1860
"From Codex to colour printing!"
As early as the 3rd century, papyrus rolls (volumen) from antiquity are now folded and assembled in codex. This radical change marks the birth of the book as we know it today, or almost. The book is the cover to protect and enhance it. But it will take time to go from precious stone inlays to polychrome prints! A few centuries and several wars, to be precise.