A blue flamingo from the desert
In 2019, the Printemps de Pérouges Festival goes for californian vibes with an offbeat visual, featuring a blue flamingo in a pink desert... Sunglasses, feathers, rocks and cacti are the backdrop for this 23rd edition of the festival.
The design of this visual is in line with the previous editions: the lettering at the top of the poster, and an illustration made of cut-out and origami papers. The visual spirit is definitely "pop"... with a dash of unexpected: a blue flamingo!
That's where little Louison (9 years old) comes in: "But... flamingos are not blue, thy are pink!!".... argument quickly followed with an equally crazy answer: "Well, elephants are pink sometimes!"...
In short, all tastes and colours are in nature... A discussion that could end with the Little Prince's remark "what matters is that emotion is in the unexpected"!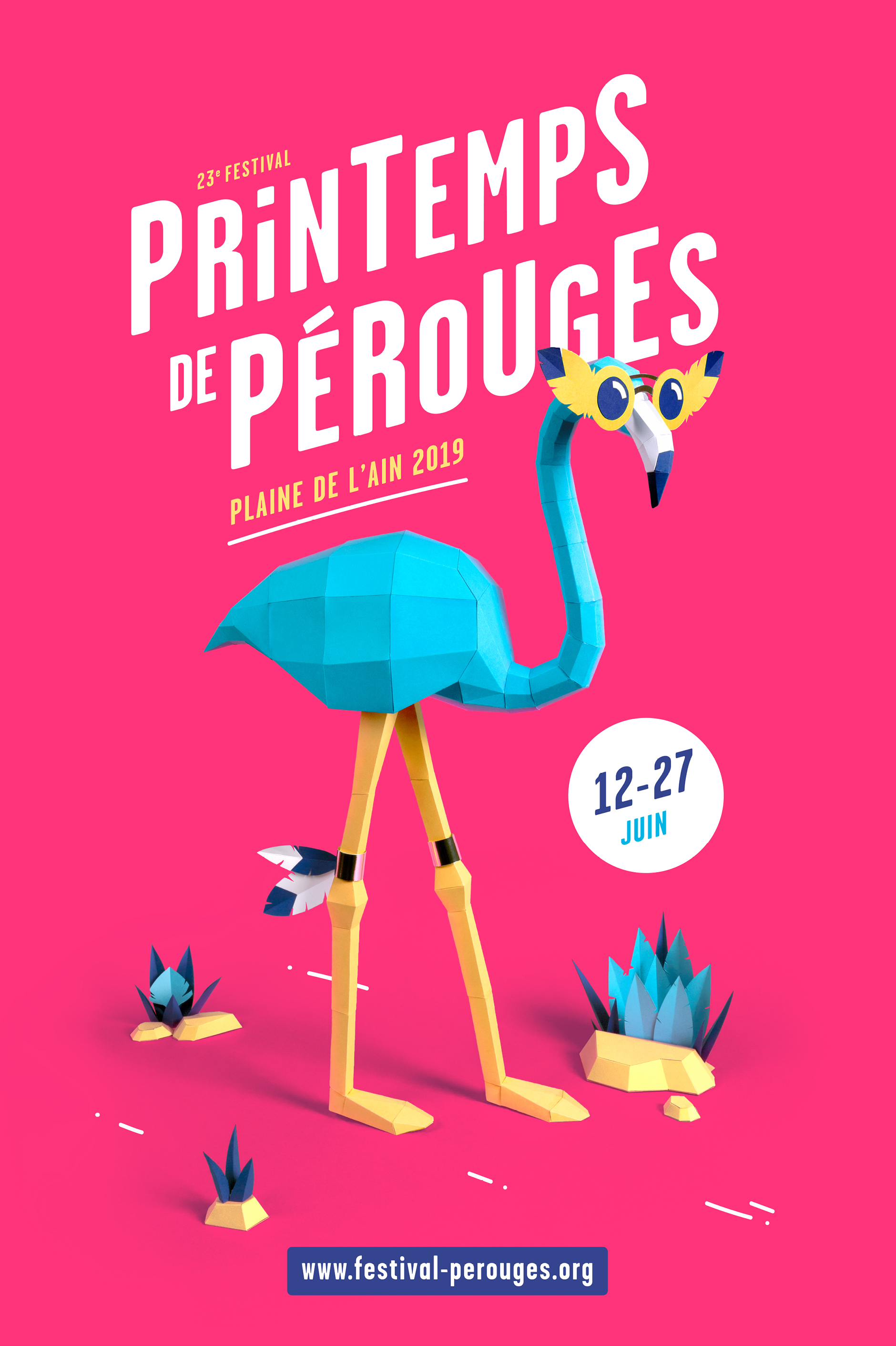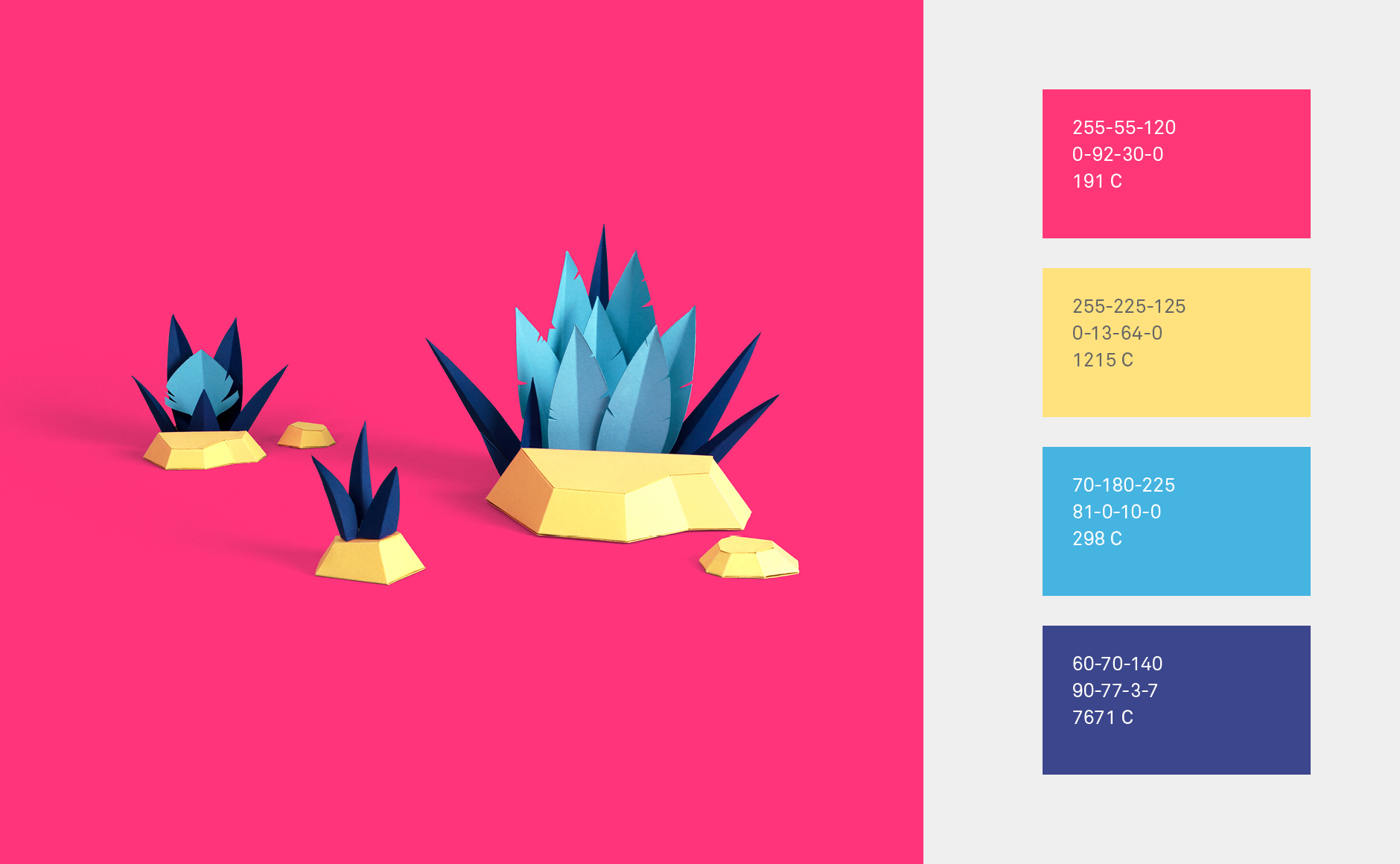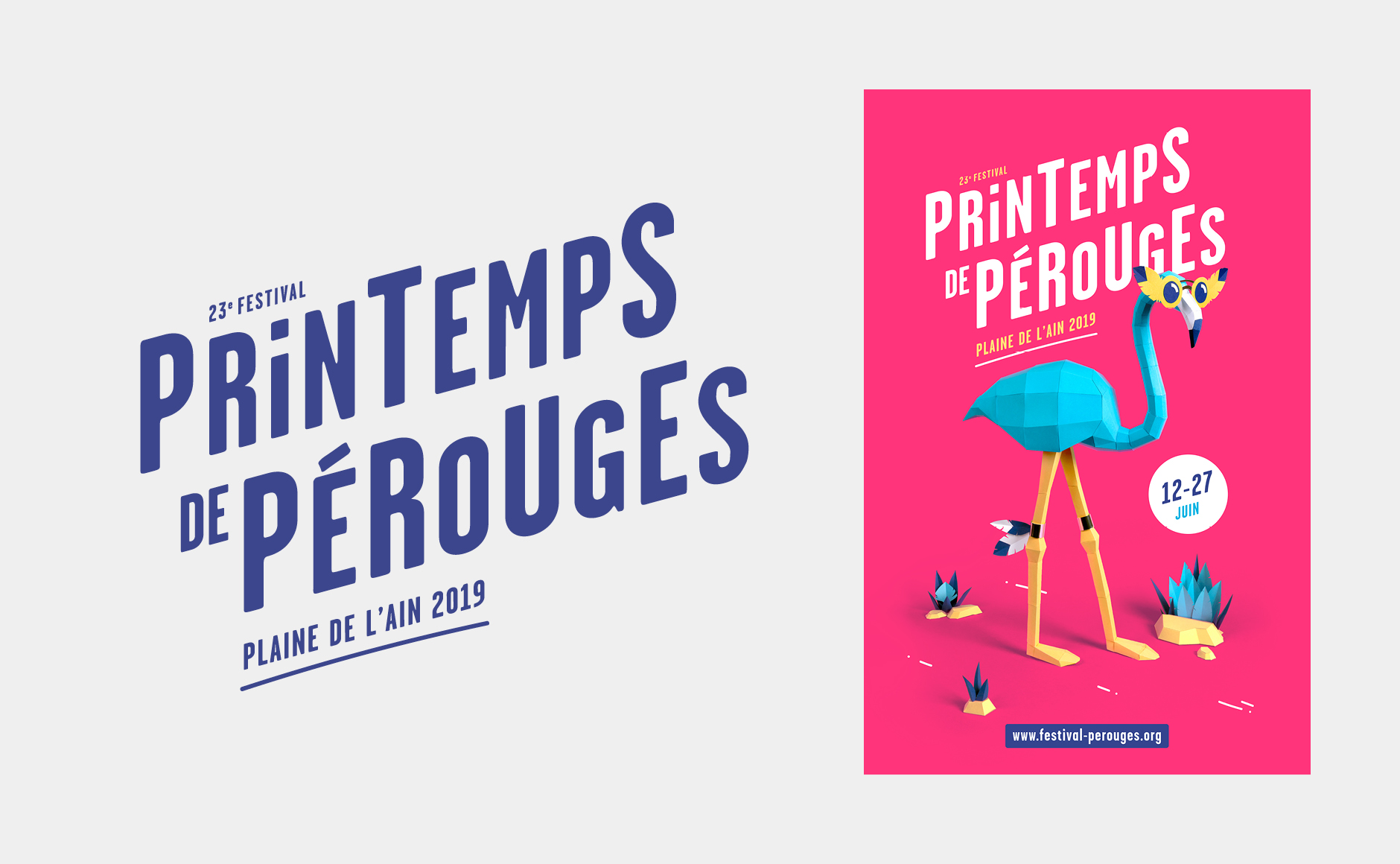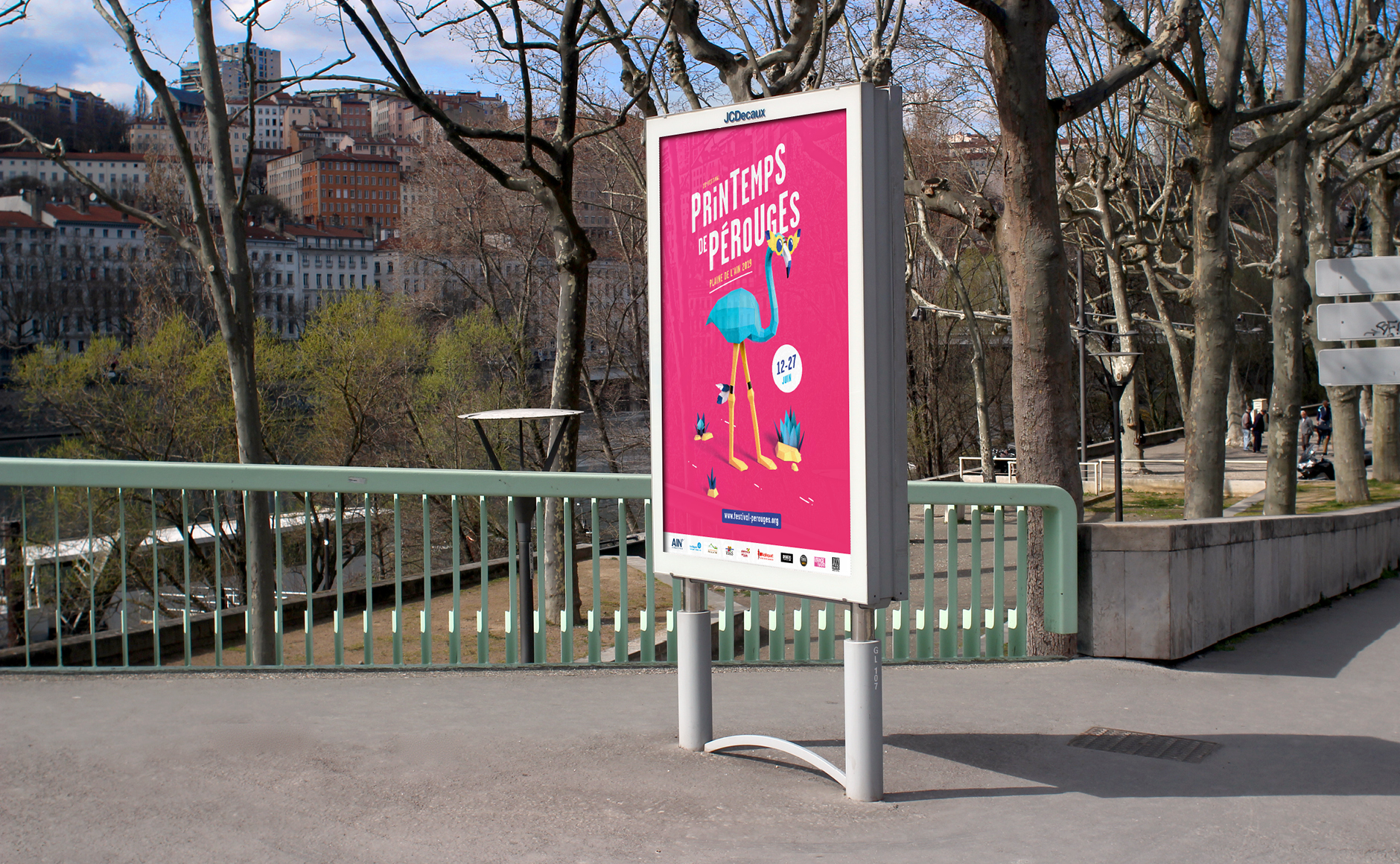 7 years and 7 posters...
Every year, for the past 7 years, the festival team has renewed its trust in Graphéine. The poster series increases and is enriched... and always with this guiding principle of paper sculptures! You can rediscover the making-of of the creation of the previous posters here for the 2017 and 2018 posters.